We work with companies, organization leaders, your colleagues, computer users, and YOU the computer athlete that want to continuously improve.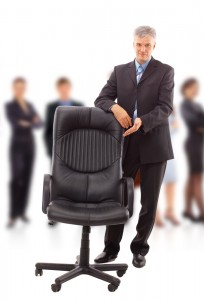 We Partner With Companies
That want to take care of their most valuable assets -their people. Companies value ergonomics because it's healthier for their bottom line and their workers.
We Work With Organizational Leaders
Are you an organizational leader that creates a climate which contributes to the well-being, satisfaction, and motivation of employees? Do you want to promote a healthy work style? We help you achieve your goals!
A few titled professionals we work with are: Human Resources, Benefits Manager, Total Rewards, Operations Team, Wellness Team, Employee Benefits, and Administrators.
We Work With Your Colleagues
Do you have a co-worker who uses a computer, then says…
"I have a back ache, stiff neck and sore shoulders".
"I need to know about an ergonomic product." e.g. chair, mouse
"I need to improve my comfort level!"
"I need to prevent health problems" -Health care is expensive
"I need to manage my current health issues". e.g. carpal tunnel, tendonitis, and mouseitis
A common and costly problem that we prevent and/or help manage are Musculoskeletal Disorders and Repetitive Stress injuries. We can help your colleagues work painlessly!
We Ergonomize Computer Users Who…
Sit for more than 4 cumulative hours at the computer.
Feel fatigued, uncomfortable, or pain.
Get back aches, stiff neck, sore shoulders or wrist pain.
Seek analgesics such as aspirin, acetaminophen, ibuprofen, or naproxen pain suppressors.
Are interested in healthier techniques to reduce stress and improve focus.
We Work With YOU the Computer Athlete
Is your workstation set up using the science of ergonomics?
Do you have the right equipment, for example: chair, mouse?
Do you adjust your chair to: Sit better, think better, function better!
Do you use ergonomic postures?
Do you know which ergonomic hazards you are exposed to?
The more "No" or "I don't know" answers, the more you need an ergonomic evaluation.
We Work With Companies That…
Don't know how to perform a value-added ergonomic worksite analysis
Don't have time to implement an ergonomics program
Want to keep their employees on other high priority projects
Don't know how to identify or measure ergonomic risks
Want to be proactive and prevent negative ergonomic issues
See clues that something is wrong: aspirin use, add-on cushions, uncomfortable workers
Realize a professional can do it better and quicker
Prefer a neutral third-party professional
Aren't sure how to: find, determine, and select the right remedy
When you think about implementing ergonomics it can seem confusing.
Let us clear things up for you! Try our "Feel Better – Work Smarter" evaluation.