About Ergonomically Correct LLC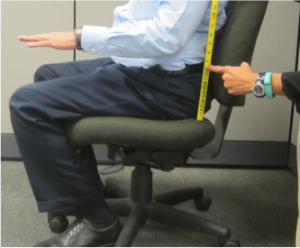 As the leading ergonomics provider in Northeast Ohio, business have relied on us for expert ergonomic improvements to support their business initiatives.
By combining the science of ergonomics and our ErgoCorrect System™ our clients enjoy exceptional business value through continuous improvements.
Our hands-on method enables you to realize effective evaluations of ergonomic risks and lets us coach and empower your employees.
We take pride in our "Best Practices Protocols" –they are unsurpassed! The strength of our protocols give you consistent, accurate, and thorough evaluations delivering noticeable benefits. Feel the difference!
The practical, low cost, high impact solutions we apply impacts productivity, comfort, and health.
Business initiatives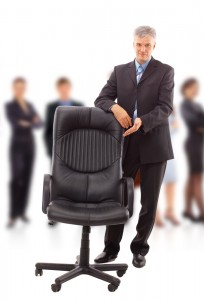 The Ergonomic Strategist is an efficiency expert helping businesses maximize human potential while minimizing the expense of error, pain, lost time and lost thought due to distraction and poor workplace design.
Our experience and expertise contributes to your business initiatives. Experience gained over many years of applying ergonomics and human factors allowed us to learn what doesn't work, and apply that which does work well. This way you avoid costly trial and error.
We are focused on helping you achieve a more productive and healthier workplace.
Our Principle Ergonomic Strategist
Dave is regarded as THE ergonomics professional with the attitude: "I care about your ergonomic health and performance!" He brings knowledge gained from over 7,000 evaluations and workplace audits to provide you with the human side of painless computing.
Dave says: "The human body is an amazing machine! Unfortunately many owners are not educated on HOW to correctly use their machine. This lack of information can cause them to physically damage their body." Dave states that: "I'm passionate about showing you how to "ergonomically" use your body. Thus enabling reduced fatigue, discomfort, pain, injuries, and premature aging".
Dave's extensive ergonomic knowledge, skills, understanding, experience, and professional judgment makes it easy for clients to increase profits by removing barriers to productivity.
Dave has over 56 ergonomic articles published and is certified to "Train the Trainer". He was involved in the OSHA ergonomics proposal and rule that was in effect in 2001. Dave has been a member of the Human Factors and Ergonomics Society since 1999.
Providing your workers with ergonomics is a significant business strategy to ensure success.
Try our "Feel Better – Work Smarter" evaluation!